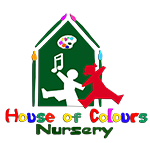 Sunflower ~ 1 year 8 months to 2 years
~ Staff Members ~ 
There is no gallery selected or the gallery was deleted.
~ Playroom ~ Creative Boards ~ 
There is no gallery selected or the gallery was deleted.
Registered experienced HAAD qualified Nurse on duty from 8 am to 5 pm daily.
Certified child care Floor Supervisor responsible for 4 playrooms for staff, babies and toddlers.
Qualified child care staff with many hours of experience and Personal and Professional Development (PPD) in house training.
Colourful playroom with pretty wall paintings of the themed topic – Walking through the jungle.
Key person allocated for each baby and toddler.
10 spaces for toddlers in this playroom. 5 toddlers to 1 staff member.
Daily records of the drinking, eating, sleeping and nappy changes recorded.
Separate sleep area with individual cots.
Sensory toys with development in mind.
Following the Early Years Foundation Stage (EYFS) for the learning and development of each age and stage.
Weekly fun with finger, hand and foot paintings.
Settling in observations sent to all parents after 6 weeks.
A Learning Journey book is prepared for every child – a weekly photograph and sample of the babies/toddlers. creative art are placed in the book for parents to view.
For further booking details contact the administration office – Registrar 037612204 extension 159